This page was last updated on: 27 November, 2013
09/11/2001 WE WILL NEVER FORGET!!!!

BLUE KNIGHTS LAW ENFORCEMENT  MOTORCYCLE CLUB OHIO CHAPTER XVI

  THE BLUE KNIGHTS ARE A NON-PROFIT FRATERNAL ORGANIZATION CONSISTING OF ACTIVE AND RETIRED LAW ENFORCEMENT MEN AND WOMEN WHO ENJOY RIDING MOTORCYCLES.    AS OF  JUNE 2009  WE HAVE ALMOST 20,000 MEMBERS IN 599 CHAPTERS LOCATED IN 29 COUNTRIES.

    MANY BLUE KNIGHTS WORK LONG AND HARD TO RAISE MONEY FOR VARIOUS CHARITIES. UP TO JUNE 1 2009 BLUE KNIGHTS HAVE DONATED TO VARIOUS CHARITIES, CONTRIBUTING TIME IN THE AMOUNT OF 4,070,332.00 MAN HOURS, GOODS WITH AN ESTIMATED VALUE OF $630,027.24 AND $11.589,941.73 CASH. 

     THE    BLUE KNIGHTS IS A FAMILY FRATERNITY. SPOUSES AND CHILDREN OFTEN ACCOMPANY OUR MEMBERS TO VARIOUS RIDES AND FUNCTIONS. WHEN TRAVELING,LOCAL MEMBERS CAN PROVIDE ASSITANCE, DIRECTIONS AND SOMETIMES A PLACE TO STAY. WE ARE TRULY A FAMILY.

WE WERE CHARTERED JUNE 18. 1980. WE HAVE OVER 38 MEMBERS FROM 10 DIFFERENT DEPARTMENTS IN NORTHEAST OHIO.

OUR OFFICERS AND E-MAIL ADDRESSES

PLEASE CHECK OUT OUR OTHER TWO PAGES FOR LINKS , EVENTS, PICTURES AND SHIRT SALES!

OTHER CHAPTERS, SPORTS, POLICE EQUIPMENT, DISCOUNTS, V.A., C.O.P.S., MISSING CHILDREN AND A COLLECTION OF HUMOROUS PICS

WHATS COMING UP? WHERE? CHECK HERE ! ALSO SHIRT SALES

PLEASE SIGN OUR GUEST BOOK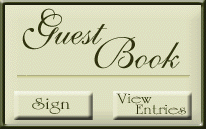 IN MEMORY OF DICK CORWIN OHIO'S FIRST G.L.R.C. REP.  HE WAS A TRUE BLUE KNIGHT AND A VALUED AND TRUSTED BROTHER AND FRIEND.  MAY YOU REST PEACE MY BROTHER - RIDE FOREVER IN HEAVEN 1

IN MEMORY OF OUR FALLEN BROTHERS

IN LOVING MEMORY OF HOWARD DOLBOW LONG STANDING MEMBER AND PAST VICE PRESIDENT OF OUR CHAPTER.  HE WAS A TRUE AND TRUSTED BROTHER,  REST IN PEACE MY FRIEND AND RIDE FOREVER IN HEAVEN 1 !!!!            06-03-07

RIDING FOREVER IN HEAVEN 1

NEXT MEETING IS ON DEC 12 "THE CHRISTMAS PARTY" AT NEW YORK 2 CHICAGO PIZZA LOCATED IN THE UNIVERSITY PLAZA IN KENT ON ST RT 43 AT 6:30PM COME HAVE A GREAT TIME AND ENJOY THE BEST PIZZA